Creating a Latinx-Thriving Institution
Background image: A mural at UC Berkeley's Wurster Hall done by the Chicanx-Latinx Architecture Students Association.
Image credit:
H.G. Villaseñor and I. Torres
"Becoming a Hispanic Serving Institution is an important step towards ensuring every student thrives and has equal access to Berkeley's extraordinary opportunities."  Chancellor Carol Christ 

In 2018, Chancellor Carol Christ announced UC Berkeley's commitment to become a Hispanic Serving Institution (HSI) within the next ten years, one of the 'boldest goals' in the university's strategic plan. Becoming an HSI is not just about a designation based on meeting a numerical target. We are striving to create a campus where every student thrives. In the Chancellor's words, this happens through "the commitment that all students have equal access to Berkeley's extraordinary opportunities."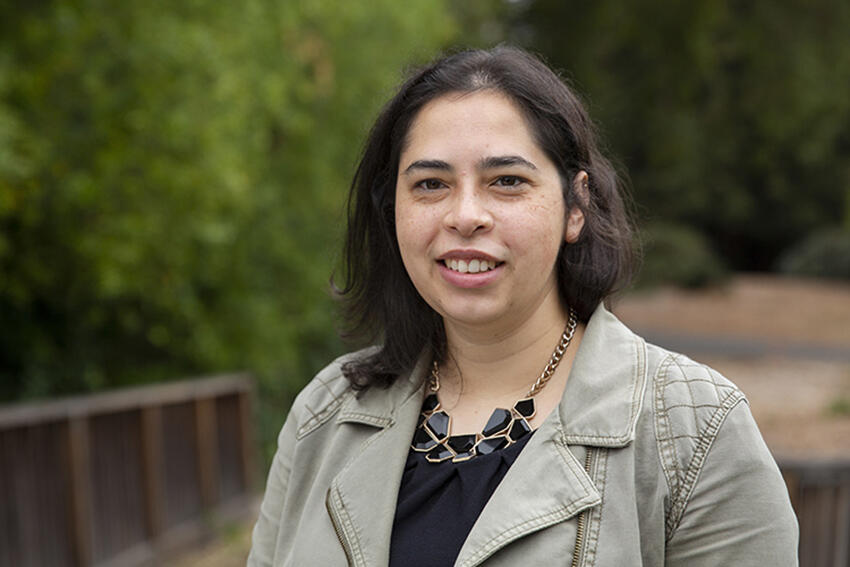 The campus is committed to diversifying the faculty and expanding scholarship into areas of importance to the campus, California, and the world.
Danielle Zoe Rivera, an assistant professor in the Department of Landscape Architecture and Environmental Planning, is one of five members of the Climate Equity and Environmental Justice faculty cluster.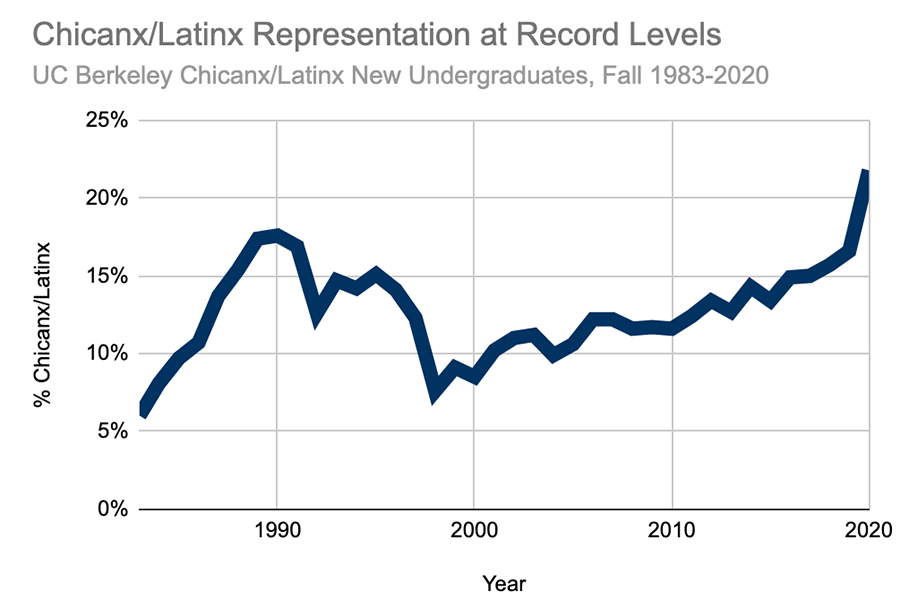 ... if we're to meet our public mission, which coincides with becoming a Hispanic Serving Institution by 2027, attracting Latinx students and having them thrive depends on their ability to take classes and be mentored by professors who can provide classes about their community."

G. Cristina Mora, Professor of Sociology and Chicano/Latino Studies

We lift and honor the history of contributions of previous, current, and future generations of Latinx and other underrepresented-minority students, staff, and faculty.
We envision a learning environment where our thirst for knowledge about all communities, particularly historically marginalized communities, holds us accountable for closing access, equity, achievement, and opportunity gaps.

"The research clearly shows that there are significant race, gender and socioeconomic disparities in GRE scores. We are looking forward to assessing how removing the GRE admissions requirement allows us to develop better assessments and improve our holistic approach to graduate admissions. It's an exciting time to work in graduate education at UC Berkeley!"
By increasing the number of Latinx graduate students and retaining and graduating them, UC can foster the next generation of faculty, leaders, and critical thinkers who are representative of the demographics of the state.

We anticipate that achieving HSI status will bring us one step closer to better serving the people of California.